#CivilDebates 2: Arts Boards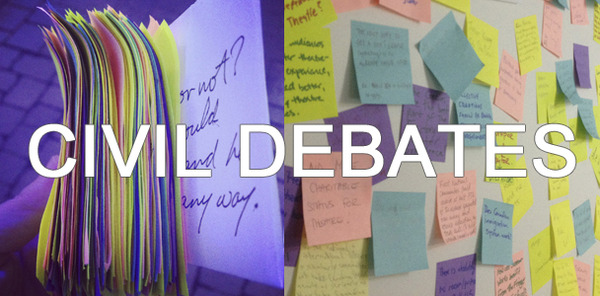 After a successful #CivilDebate 1 on the Creative Cities theories of Richard Florida, we're excited to announce the debaters for the second resolution in our Civil Debates series:
Be it resolved that Boards of Directors have the right and responsibility to overrule the Artistic Direction of a theatre company.
Debating in favour of the resolution:
Franco Boni: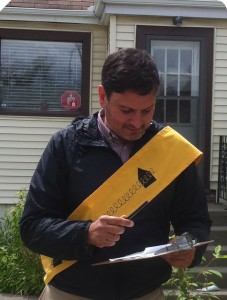 The Theatre Centre's General & Artistic Director Franco Boni has led the organization since 2003, and he is currently working on building its permanent home. Franco is a recognized cultural innovator, facilitator and community builder with a demonstrated track record of restoring financial stability and artistic credibility for local art organizations and festivals for over two decades.
He served as Festival Director of the Rhubarb Festival and Artistic Producer of the SummerWorks Theatre Festival.
He is the inaugural recipient of the Ken McDougall Award for emerging directors, and was awarded the Rita Davies Cultural Leadership Award, recognizing his outstanding leadership in the development of arts and culture in the City of Toronto.
Brendan Healy: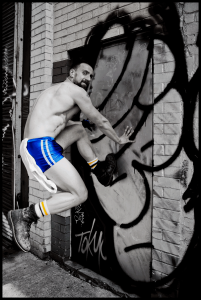 Originally from Montreal, Brendan began his career as an actor, appearing most-notably in Peter Hinton's production of Greg MacArthur's Girls! Girls! Girls!, presented at the 2001 TransAmériques Festival.
Since relocating to Toronto over a decade ago, Brendan has established himself as a central figure in the city's theatre scene and his work has been presented across the country. Notable productions include: Jean Genet's The Maids, Nina Arsenault's The Silicone Diaries, Sarah Kane's Blasted, Martin Crimp's Fewer Emergencies and Wallace Shawn's A Thought in Three Parts.
Brendan is a graduate of the National Theatre School's Directing Program. His productions have garnered multiple Dora Mavor Moore Awards and he is a recipient of the Ken McDougall and the Pauline McGibbon awards for directing. Brendan was the associate artist at Crow's Theatre before becoming the Artistic Director of Buddies in Bad Times and he is a regular instructor at the National Theatre School of Canada.
Debating against the resolution:
Gideon Arthurs: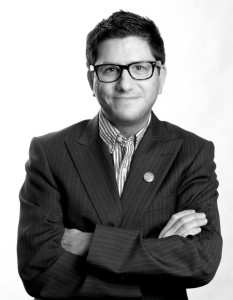 Gideon is the General Manager of Tarragon Theatre and Artistic Producer for Groundwater Productions.  He is the former Executive Director of the Toronto Fringe Festival.  Before that he worked as Company Manager at Soulpepper Theatre and in fundraising at Ryerson University.  He currently serves on the Board of Directors for The Toronto Alliance for the Performing Arts, where he was the past chair of the Media Relations Committee and works with the Indie Caucus, and is on the Board for STAF.
Prior board service includes Pleiades Theatre (Secretary), Public Recordings (Treasurer), and the Paprika Festival (President).  He has produced and directed numerous independent theatre productions at Fringe festivals, Tarragon Theatre, Theatre Passe Muraille, FemFest, Uno Festival and Summerworks.  He also has two amazing daughters, Olive and Tallulah, who are his primary preoccupation.
Jini Stolk: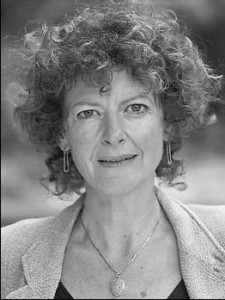 Jini was cofounder and Executive Director of Creative Trust, where she worked to strengthen the financial capacity and organizational potential of Toronto's performing arts companies. As the newly appointed (January 2013) Creative Trust Research Fellow at the Toronto Arts Foundation she hopes to bring those 12 years of experiences and learnings to the City's wider arts community. Before Creative Trust she was Managing Director of Toronto Dance Theatre, Executive Director of the Toronto Theatre Alliance/Dora Mavor Moore Awards (where she revitalized the half-price ticket booth, T.O. TIX), Associate Director of the Association of Canadian Publishers and General Manager of Open Studio.
She is involved in many community and cultural advocacy activities, and is Chair and a founding steering committee member of the Ontario Nonprofit Network, and a director of the Centre for Social Innovation; Past Vice-President of the Toronto Arts Council and Past-President of Toronto Artscape, Hum dansoundart and Six Stages Theatre Festival. She loved being a member of the steering committee of ArtsVote Toronto 2010. She received the  2012 William Kilbourn Award for the Celebration of Toronto's Cultural Life, and was a Sandra Tulloch Award and Harold Award winner.
*Stay tuned for more information about this debate as it approaches*
CIVIL DEBATES
Debate 2: Arts Boards
Hosted by Theatre Centre Managing Director Roxanne Duncan
Moderated by Praxis Theatre Artistic Producer Aislinn Rose
April 1, 2013; doors 7pm, debates 7.30pm
The Theatre Centre Pop-Up, 1095 Queen St. West, at Dovercourt
PWYC at the door. No RSVP required. Cash bar for the thirsty.
Twitter Hashtag: #CivilDebates
Click here for more information about the Civil Debates series in partnership between The Theatre Centre & Praxis Theatre.